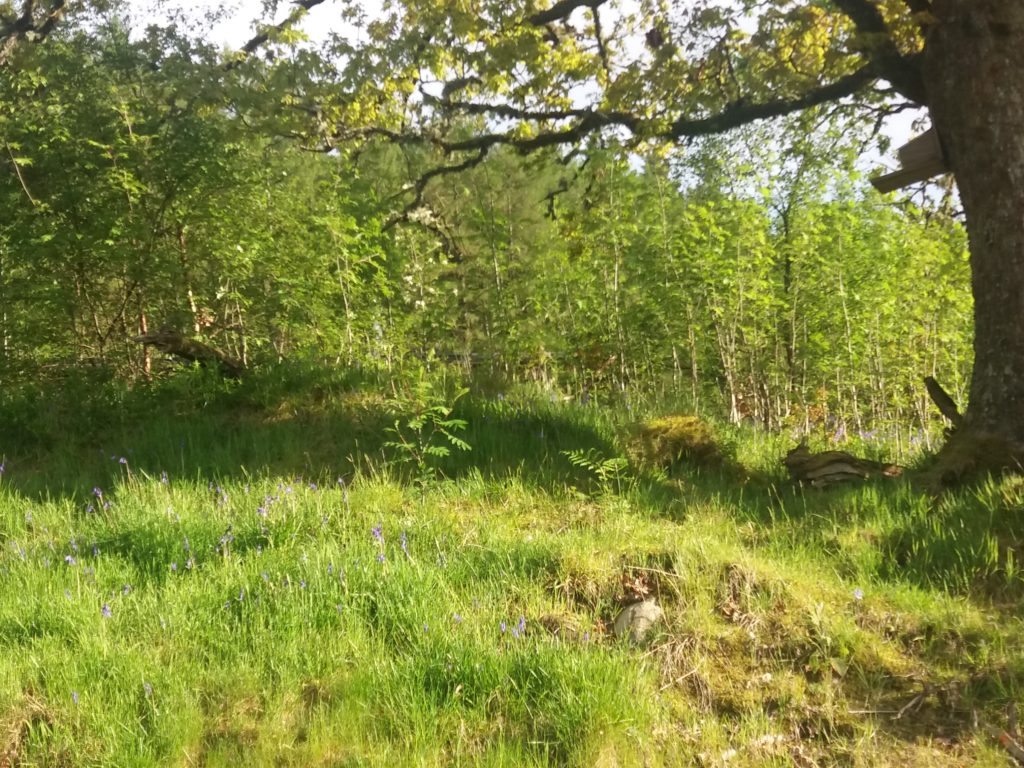 The countryside around us has turned blue this year – we're surrounded by the biggest display of bluebells that we've ever seen and they seem to be lasting for ever!
This view from our kitchen window only shows a few of the tens of thousands that there must be in the woods and fields that have turned the area an amazing shade of blue.
We also seem to have been adopted by a red squirrel who puts in an appearance most days, along with daily visits from the pair of colourful woodpeckers who have been around for the last couple of years.